Walmart tops quarterly estimates, backs long-term forecast as it focuses on value amid rising food prices
A shopper carries a bag outside a Walmart store in San Leandro, California, on Thursday, May 13, 2021.
David Paul Morris | Bloomberg | Getty Images
Walmart will report fourth-quarter earnings before the bell on Thursday, as investors look for clues about how shoppers are responding to inflation.
Here is what analysts are expecting for the quarter ended Jan. 31, according to Refinitiv consensus estimates:
Adjusted earnings per share: $1.50 expected
Revenue: $151.53 billion
Investors anticipate that the big-box retailer will report a strong holiday season, after U.S. retail sales in November and December hit an all-time record. Beyond that, they want to know if consumers are showing price-sensitivity as food and other goods become more expensive — and how much of rising costs Walmart plans to absorb rather than pass on.
Inflation rose in January at the fastest rate in four decades. Food is one of the major areas with increasing costs and drives the majority of Walmart's sales.
CEO Doug McMillon said in November that the discounter would undercut competitors on pricing and use inflation as a way to win more customers.
Shares of Walmart closed Wednesday at $133.53, down less than 1%. The company's market value is $370.4 billion.
Walmart's stock has underperformed the broader market. As of Wednesday's close, shares of the company had fallen 9% over the past 12 months compared with 14% growth of the S&P 500 and 1% growth of XRT, the exchange-trade fund for the retail sector.
This is breaking news. Please check back for updates.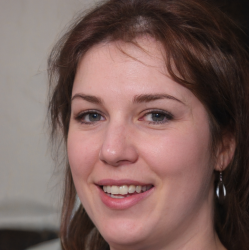 Latest posts by Sophie Tremblay
(see all)