Snowflake plunges almost 30% on slowing revenue growth
CEO of Snowflake Frank Slootman arrives at the Allen & Company Sun Valley Conference on July 6, 2021, in Sun Valley, Idaho.
Kevin Dietsch | Getty Images News | Getty Images
Snowflake shares dropped as much as 30% in extended trading on Wednesday after the data-analytics software company showed the slowest revenue growth since at least 2019.
Here's how the company did:
Earnings: Loss of 43 cents, adjusted
Revenue: $383.8 million, vs. $372.6 million as expected by analysts, according to Refinitiv.
Snowflake's revenue grew 101% year over year in the quarter, which ended Jan. 31, according to a statement. In the previous quarter growth reached 110%. The company reported a $132 million net loss, narrowing from almost $199 million in the year-ago quarter.
Its adjusted gross margin of 70% came in below the StreetAccount consensus of 70.9%. But Snowflake has widened its adjusted product gross margin to 74% from 63% over the past two years, in part after updating its agreements with the companies it relies on to provide underlying cloud-computing infrastructure.
CEO Frank Slootman has been working to expand the ranks of the business. Its headcount neared 4,000 at the end of the quarter, up 60% in the past year.
Snowflake said it expects 79% to 81% product revenue growth in the fiscal first quarter. Analysts polled by StreetAccount had predicted 78% product revenue growth. In the fiscal fourth quarter, product revenue increased by 102%.
For the 2023 fiscal year, management called for 65% to 67% product revenue growth. Analysts on average were expecting growth of 66%, according to FactSet.
Also on Wednesday Snowflake said it was acquiring data start-up Streamlit. Terms of the transaction weren't disclosed.
Prior to the after hours move, Snowflake stock has declined 21% since the start of 2022, while the S&P 500 was down about 8% over the same period.
Executives will discuss the results with analysts on a conference call starting at 5 p.m. ET.
This is breaking news. Please check back for updates.
WATCH: The cloud lets the genie out of the bottle, says Snowflake CEO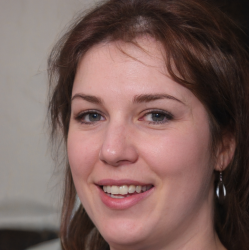 Latest posts by Sophie Tremblay
(see all)