Pfizer reports combined sales of $15 billion for Covid vaccine and antiviral treatment in first quarter
Albert Bourla, chief executive officer of Pfizer pharmaceutical company, arrives to ring the closing bell at the New York Stock Exchange.
Drew Angerer | Getty Images
Pfizer beat on its top and bottom line in its first quarter earnings report after booking strong sales of its Covid vaccine and oral antiviral treatment.
The pharmaceutical giant's first quarter revenue grew 77% to more than $25 billion compared to the same period last year. Pfizer's revenue growth was driven by $13.2 billion in Covid vaccine sales in the quarter and $1.5 billion in sales of its oral antiviral treatment Paxlovid.
Pfizer booked a net income of $7.8 billion, a 61% increase over the first quarter of 2021. Adjusted earnings grew 72% to $1.62 per share compared to the same period last year.
The company's stock fell more than 1% in premarket trading.
Here's how Pfizer performed compared to what Wall Street expected for the first quarter, based on analysts' average estimates compiled by Refinitiv:
Adjusted EPS: $1.62 per share, vs. $1.47 expected
Revenue: $25.66 billion, vs. $23.86 billion expected
Pfizer said booster doses and shots for children drove its Covid vaccine revenue. Paxlovid sales were driven by the antiviral treatment's launch U.S., which has ordered 20 million courses.
Pfizer reaffirmed its full-year 2022 guidance of $32 billion in Covid vaccine sales and $22 billion for Paxlovid. CEO Albert Bourla had told analysts earlier this year that revenue from its antiviral treatment could come in higher because estimates are based only on deals signed or those close  to finalization. 
The company is still projecting $98 billion to $102 billion in total sales for 2022.
Paxlovid is an effective treatment for people who have Covid, but it does not prevent infection. Paxlovid reduced the risk of hospitalization or death from Covid by 90% in a clinical trial of adults who caught the virus and were at high risk of developing severe illness. However, it failed to prevent infection in separate trial results published Friday by Pfizer. 
Pfizer is submitting data to the Food and Drug Administration on its three-dose vaccine for children under 5-years-old, the only age group left in the U.S. that is not yet eligible for a shot. Bourla, in a podcast interview, said he hopes the vaccine for kids will receive authorization in June. The FDA had originally sought to authorize the first two doses in February, but Pfizer postponed its application because the data wasn't good enough. Bourla has said a third dose should significantly increase protection for the youngest children. 
This is a developing story. Please check back for updates.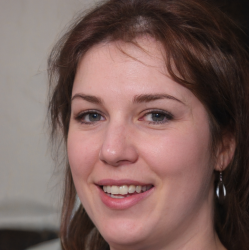 Latest posts by Sophie Tremblay
(see all)