Meet a human trafficking survivor who built her own business with $400
It started with just a few hundred dollars. Entrepreneur Nakia Vestal escaped human trafficking as a teenager and began working at beauty salons and shops. After gaining experience and disliking her job opportunities, Vestal decided to go into business for herself.
In 2017 and with $400, Vestal founded DollMaker Lashes, a beauty studio in Houston, Texas, that offers eyelash extension services. She began modestly, building her client base from her home. But with perseverance, discipline and faith, Vestal transformed her business into a full-service lash studio, with her own product line.
I started with just a lash bed and my tools that I needed. And I didn't have any marketing," she said. "Everything was word of mouth. I started from home in my dining room."
Vestal's business has been affected by the economic slowdown of the Covid-19 pandemic, but last year she received a $10,000 grant from Verizon's Digital Ready program, which she credits as helping her expand.
The grant from Verizon helps small businesses hurt by the pandemic, notably in historically underserved communities. Nearly 800 small businesses have received grants of up to $10,000 to help pay staff, rent and other financial needs.
Here are four tips that have helped Vestal to succeed as an entrepreneur:
1. Apply for grants
2. Utilize social media
According to GlobalWebIndex, 54% of regular internet users access social media to research products. And that percentage is only expected to grow.
"Social media is free marketing. You have Facebook, you have Instagram, now you have TikTok. These are free tools you can use to really target whatever audience you're trying to get," Vestal said.
3. Look for free resources
In the digital age, you can find just about anything on the internet — from free courses and advice columns to virtual mentors and networking events.
"There's free resources out there. Don't feel like there's a stupid question," Vestal said. "You have to really speak up and you have to look for it."
4. Set yourself apart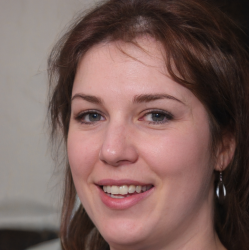 Latest posts by Sophie Tremblay
(see all)