'Financial First Aid' author: Don't feel 'guilty or ashamed' about making money mistakes
As the name implies, new book "Financial First Aid" offer strategies to help you deal with or avoid money mishaps. Standard financial advice revolves around doing what's mathematically optimal for your money, and the book's author, Alyssa Davies admits that much of that advice she offers doesn't veer too far from tried-and-true formulas. But in her approach to financial problem-solving Davies focuses as much on money's effect on your mental health (and vice versa) as much as she does on the numbers.
More from Grow:
How an organizer, video editor, and rapper launched successful businesses
Market strategist: Here's how to recession-proof your finances
The 7 levels of financial freedom, according to a self-made millionaire
"A lot of people feel financial fatigue. You shouldn't feel guilty or ashamed or made to feel like you're a burden for not knowing what to do," she says. "People think, 'If I don't know, I'll just pretend I can make it work.' But that's not how it works for most of us."
In a chat with Grow, Davies shared three areas where understanding how you feel about money can help you make better financial decisions.
1. Build emergency savings to establish a sense of control
For people who suffer from anxiety, having uncertainty over money can feel doubly painful, Davies says. "The biggest thing is having control over your financial future. For people with anxiety, they're feeling a lack of control two times," she says.
"If you're worried about money in any sense, you have trouble thinking about the future, because it gets too scary. Finding a way to take control is so important," she adds. "For me, that was emergency funds."
Indeed, you'd be wise to establish a stash of cash you can use when unexpected financial circumstances, such as a surprise medical bill or a job loss, arise, financial experts say.
The commonly recommended amount in this cache of savings is three to six months' worth of living expenses, but Davies notes that you can start much smaller than that. "You can save in an emergency fund while working toward other goals like investing and paying down debt," she says. Even putting $20 toward an emergency fund might mean if your car breaks down you can call a tow truck. It can give you that peace of mind."
Video by Stephen Parkhurst
Davies divides her emergency savings into three buckets: one for personal emergencies, such as needing to leave toxic workplace; a second for family emergencies, such as a spouse getting into an accident; and a third for unexpected home expenses, such as an appliance going kaput.
"If I have a blanket emergency fund, I might not really know what the money is for," she says. "This way I'm not afraid to use it when things come up and avoid using it for things that aren't emergencies."
2. Prioritize emotional well-being when paying down debt
For Davies, building emergency savings is important not only for a sense of financial safety, but also to avoid letting unforeseen circumstances plunge you into debt. It's a real concern for most Americans: 56% say they couldn't cover a $1,000 expense with savings, according to a recent survey from Bankrate.
So if you do find yourself in debt, your first step is to cut yourself some slack, Davies says. "So much shame exists around debt," she says. "Sometimes you have to reach out for help. Sometimes your only option is bankruptcy. Seek whatever you need to get yourself out of a sticky situation. If that's what helps get you to a healthy financial situation, then that's what has to happen."
Video by David Fang
If you have multiple debts to pay down, financial experts debate which IOUs you'd be wisest to focus on. The so-called "avalanche" method prescribes paying down the debt with the highest interest rate first, as this will save you the most in interest payments. The "snowball" method sees debtors focusing on the smallest debts first in order to build momentum.
To figure out what's right for you, look internally, says Davies. "Everything we do with money is dictated by emotions. Which debt is causing you the most stress?" she says. "Maybe it's the one with the highest interest rate, but maybe it's the one that's a loan from a relative. Maybe that would be a huge weight off your shoulders."
3. Avoid panic when trimming your budget
A common emotion-related money problem, especially in the face of rising costs for everyday items, is overspending. If inflation is pushing your budget past its limits, an emergency fund is once again your first line of defense, says Davies. But beyond that, you'll likely have to find ways to trim your budget, a process that people may feel has to be a done a certain way.
"A lot of us focus on discretionary spending when trying to address the budget," Davies says. "The truth is, most of us aren't spending that much on discretionary expenses. And then panic sets it. I only go out for one dinner a week, and if I cut that what do I have left?"
Video by Courtney Stith
While certain expenses may seem frivolous to observers (avocado toast, anyone?) they may represent the little things that keep you happy and motivated. Rather than fiddling on the margins of your budget, attack the bigger line items, Davies suggests.
"Try to focus on fixed expenses. Can I negotiate my phone bill? My rent?" She says. Maybe it's worth moving in with a roommate or even back home if it means keeping the things that make you happy.
It may feel like an enormous move, but it could be worth avoiding the feeling that the few bucks you managed to slash a month isn't getting you anywhere financially, Davies adds. "If you only cut $20 a week out of an already tight budget you won't feel like you're getting ahead," she says. "Looking at those fixed expenses is a game-changer."
The article "'Financial First Aid' Author: Don't Feel 'Guilty or Ashamed' About Making Money Mistakes″ was originally published on Grow (CNBC + Acorns).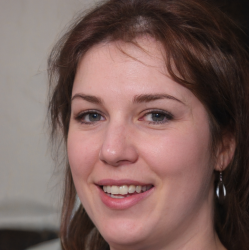 Latest posts by Sophie Tremblay
(see all)