Cisco rises on sunny outlook for the rest of its fiscal year
Cisco CEO Chuck Robbins
Pradeep Gaur | Mint | Getty Images
Cisco shares rose as much as 5% in extended trading on Wednesday after the enterprise software and hardware maker disclosed fiscal second-quarter earnings that surpassed analysts' expectations.
Here's how the company did:
Earnings: 84 cents per share, adjusted, vs. 81 cents per share as expected by analysts, according to Refinitiv.
Revenue: $12.70 billion, vs. $12.65 billion as expected by analysts, according to Refinitiv.
Revenue increased by 6% year over year in the quarter, which ended Jan. 29, according to a statement. In the previous quarter revenue had risen 8%.
Cisco's Secure, Agile Networks segment, which includes data-center networking switches, generated $5.90 billion in revenue. That was up 7% and more than the $5.78 billion sum that analysts polled by StreetAccount had predicted.
The company's Internet for the Future segment, which contains routed optical networking, public 5G, silicon and optics products, contributed $1.32 billion, up 42% and just above the StreetAccount consensus of $1.30 billion.
Cisco's Hybrid Work segment that features Webex collaboration offerings posted $1.07 billion in revenue, down 9% and slightly lower than the $1.10 billion StreetAccount consensus.
With respect to guidance, Cisco called for 85 cents to 87 cents in adjusted fiscal third-quarter earnings per share on 3% to 5% revenue growth. Analysts polled by Refinitiv had expected 86 cents in adjusted earnings per share and $13.25 billion in revenue, which implies 3.5% growth.
For the 2022 fiscal year, Cisco said it sees $3.41 to $3.46 in adjusted earnings per share and 5.5% to 6.5% revenue growth. Analysts polled by Refinitiv had been looking for adjusted earnings of $3.42 per share and $52.71 billion in revenue, or 5.8% growth.
Last week news outlets reported that Cisco had made a bid for data-analytics software company Splunk; both companies declined to comment.
Shares of Cisco have declined 14% since the start of 2022, while the S&P 500 index has fallen roughly 6% over the same period.
Executives will discuss the results with analysts on a conference call starting at 4:30 p.m. ET.
This is breaking news. Please check back for updates.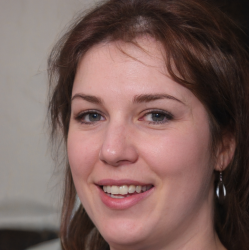 Latest posts by Sophie Tremblay
(see all)