Beyond Meat shares tumble after jerky launch leads to wider-than-expected loss
Beyond Meat "Beyond Burger" patties made from plant-based substitutes for meat products sit on a shelf for sale in New York City.
Angela Weiss | AFP | Getty Images
Beyond Meat on Wednesday reported a wider-than-expected loss for its first quarter as the launch of its new plant-based jerky weighed heavily on margins.
Shares of the company fell as much as 25% in extended trading, extending the stock's losses from earlier in the day. Beyond's stock closed Wednesday down 13.8% ahead of the company's earnings report.
Here's what the company reported compared with what Wall Street was expecting, based on a survey of analysts by Refinitiv:
Loss per share: $1.58 adjusted vs. $1.01 expected
Revenue: $109.5 million vs. $112.3 million expected
Beyond reported first-quarter net loss of $100.5 million, or $1.58 per share, wider than its net loss of $27.3 million, or 43 cents per share, a year earlier.
In a statement, CEO Ethan Brown said that the company saw a "sizable though temporary" hit to its gross margin to support strategic launches, namely that of its plant-based jerky through its joint venture with PepsiCo. The company's gross margin was 0.2% of revenue during the quarter, tumbling sharply from its gross margin of 30.2% a year ago.
"While we're thrilled with its early sales performance and strong customer response, Beyond Meat Jerky manufacturing, still in its infancy, was a significant headwind on gross profitability this quarter," Beyond CFO Phil Hardin told analysts on the conference call.
Hardin said that the large-scale launch of the jerky was "unprecedented" for Beyond. The product is available in 56,000 locations. As a result, the company's production was "expensive and inefficient," according to Hardin.
But the company sought to soothe investors. Executives said that the first quarter is expected to be the low point for its margins in 2022, and jerky production should be much more efficient by the second half of this year.
Excluding items, the company lost $1.58 per share, wider than the $1.01 per share expected by analysts surveyed by Refinitiv.
Net sales rose 1.2% to $109.5 million, falling short of expectations of $112.3 million.
Total volume, which strips out the impact of pricing or currency fluctuations, increased 12.4% in the quarter. However, net revenue per pound shrank by 10%. The company said it increased discounts for international customers and reduced prices in the European Union. Brown also said that consumers are shifting from refrigerated meat substitutes to frozen alternatives.
In the United States, Beyond's revenue rose 4%, helped by the grocery launch of its plant-based jerky. However, U.S. food service revenue, which includes sales to restaurants and college campuses, fell 7.5% during the quarter. And although its grocery segment reported sales growth of 6.9%, the company said products besides the jerky saw their sales shrink.
Outside of its home market, Beyond's revenue shrank 6.2%, although the company said it sold more pounds of its meat substitutes in both international grocery stores and food service outlets. Beyond also said foreign exchange rates hit its international sales.
The company reiterated its full-year revenue forecast of $560 million to $620 million.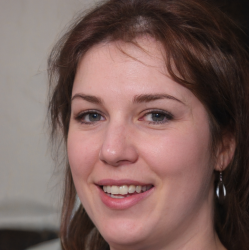 Latest posts by Sophie Tremblay
(see all)