Powell says the Fed could hike rates by 0.75 percentage point again in July
Federal Reserve Chair Jerome Powell.
Xinhua News Agency | Xinhua News Agency | Getty Images
Federal Reserve Chair Jerome Powell said Wednesday the central bank could raise interest rates by a similar magnitude at the next policy meeting in July as it did in June.
"From the perspective of today, either a 50 basis point or a 75 basis point increase seems most likely at our next meeting," Powell said at a news conference following the central bank's policy decision. "We anticipate that ongoing rate increases will be appropriate."
"The pace of those changes will continue to depend on incoming data and evolving outlook on the economy," Powell said. "Clearly, today's 75 basis point increase is an unusually large one, and I do not expect moves of this size to be common."
The central bank on Wednesday raised benchmark interest rates by three-quarters of a percentage point to a range of 1.5%-1.75%, the most aggressive hike since 1994.
Powell leaving the door open to another big increase came as a positive surprise to markets as many investors urged the Fed chief to show his seriousness in combating surging prices. Major equity averages jumped to session highs after Powell's remarks.
Pershing Square's Bill Ackman said earlier this week that the Fed "has allowed inflation to get out of control. Equity and credit markets have therefore lost confidence in the Fed."
Ackman called on the central bank to act more aggressively to restore market confidence, saying a series of 1 percentage point hikes would be more efficient in tamping down inflation.
The Fed's move Wednesday comes with inflation running at its fastest pace in more than 40 years. The Committee said in a statement that it is "strongly committed" to returning inflation to its 2% objective.
According to the "dot plot" of individual members' expectations, the Fed's benchmark rate will end the year at 3.4%, an upward revision of 1.5 percentage points from the March estimate. The committee then sees the rate rising to 3.8% in 2023, a full percentage point higher than what was seen earlier this year.
"We will however make our decisions meeting by meeting and we'll continue to communicate our thinking as clearly as we can," Powell said.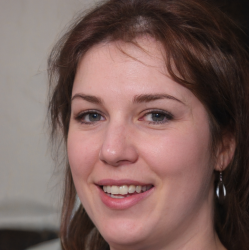 Latest posts by Sophie Tremblay
(see all)