Meet 'The Trans Capitalist' focused on bringing financial literacy to the LGBTQ+ community
K. Kenneth Davis, a financial educator known as The Trans Capitalist, has made it his mission to help the LGBTQ+ community understand money.
His passion comes from his own experiences: A decade ago, Davis says he found himself nearing a financial catastrophe. Credit card bills were piling up, he was facing eviction, and he was at risk of losing his car. 
More from Grow:
'Out-of-the-box' thinking can help LGBTQ people overcome money challenges
After paying off $169K, I have a new goal: Financial independence in 2022
Only 34% of people passed this 6-question financial literacy quiz
He was also in the process of transitioning, which can cost tens of thousands of dollars. "It felt like I was never going to be able to transition fully to live my truth," says Davis, who is now 33.
"Everything started crashing," he says. "I just hated myself for getting into this situation."
At that low point, he read "Rich Dad, Poor Dad" by Robert Kiyosaki and Sharon Lechter. Davis says the book helped him realize that he had the tools to gain financial freedom — and to empower others in the transgender and LGBTQ+ community with that same knowledge.
"For me, it was just like, 'How can I defend myself against capitalism, especially being a transgender person of color within America?'" he says.
Almost a third of transgender people live in poverty
Transgender people face many setbacks and hurdles, including financial ones.
In the U.S., the poverty rate for transgender people is 29.4%, nearly double the rate that cisgender straight adults experience, 15.7%, according to a 2019 study from the Williams Institute, a think tank based at the UCLA School of Law. Poverty rates are even higher for LGBT people of color.
Other studies have found that transgender people are twice as likely to be unemployed as their cisgender counterparts, and four times as likely to have a household income below $10,000. For perspective, the federal poverty guideline for a one-person household was $12,880 in 2021.
If there was inclusion and pay equity for the millions of people who identify as transgender in the workforce, a recent article by McKinsey & Company estimated, it could generate $12 billion of spending power annually.
Finance can seem 'confusing on purpose,' but education helps
Through The Trans Capitalist, Davis offers financial workshops and one-and-one coaching sessions starting at $250. He offers a digital workbook for $25. 
Since 2016, he has worked with over 100 people, he says, and sold more than 100 of the workbooks. In the future, Davis hopes to expand the reach of The Trans Capitalist by bringing more financial coaches under his brand. 
"In finance, they have their own language, and they make it confusing on purpose to keep people out," Davis says. "But once you're able to decipher their language … things will not be out of reach." Education can make a big difference.
One client, Ashanna Wong Wing, 39, met with Davis for a third time via Zoom in early February. As they went over her budget together, the two noted that Wing is no longer living paycheck to paycheck. 
Working with Davis, Wing says, "has made me a lot more confident about my finances."
The article "Meet 'The Trans Capitalist' Focused on Bringing Financial Literacy to the LGBTQ+ Community″ was originally published on Grow (CNBC + Acorns).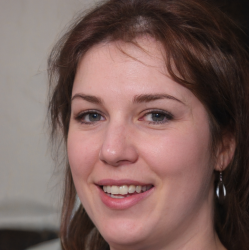 Latest posts by Sophie Tremblay
(see all)