Dalio is right to short Europe, strategist says: 'The pain will go on for quite a while'
Ray Dalio, Bridgewater Associates, Founder, Co-Chairman & Co-CIO, at the WEF in Davos, Switzerland on May 24th, 2022.
Adam Galica | CNBC
Billionaire investor Ray Dalio is right to have bet against European stocks, and global markets still have a rough road ahead, according to Beat Wittmann, partner at Zurich-based Porta Advisors.
Dalio's Bridgewater Associates has at least $6.7 billion in short positions against European stocks, according to data group Breakout Point, which aggregated the firm's public disclosures. It is unknown whether Bridgewater's shorts are outright bets against the stocks, or part of a hedge.
The Connecticut-based fund's 22 short targets in Europe include a $1 billion bet against Dutch semiconductor equipment supplier ASML Holding, $705 million against France's TotalEnergies and $646 million against French drugmaker Sanofi, according to the Breakout Point data. Other big names also shorted by the firm include Santander, Bayer, AXA, ING Groep and Allianz.
"I think he's on the right side of the story, and it's quite interesting to see what strategies have performed best this year," Porta's Wittmann told CNBC on Friday.
"It's basically the trend-following quantitative strategies, which performed very strongly – no surprise – and interestingly the short-long strategies have been pretty disastrous, and of course, needless to say that long-only has been the worst, so I think right now he is on the right side of this investment strategy."
The pan-European Stoxx 600 index is down more than 16% year-to-date, although it hasn't quite suffered the same degree of pain as Wall Street so far.
However, Europe's proximity to the conflict in Ukraine and associated energy crisis, along with the global macroeconomic challenges of high inflation and supply chain issues, has led many analysts to downgrade their outlooks on the continent.
"The fact that all these shorts appeared within few days indicates index-related activity. In fact, all of shorted companies belong to the STOXX Europe 50 Index," said Breakout Point Founder Ivan Cosovic.
"If this is indeed the STOXX Europe 50 Index-related strategy, that would imply that other index's components are also shorted but are currently under disclosure threshold of 0.5%. It is unknown to us to which extent these disclosures may be an outright short bet, and to which extent a hedge against certain exposure."
Dalio's firm is generally bearish on the global economy and has already positioned itself against sell-offs in U.S. Treasuries, U.S. equities and both U.S. and European corporate bonds.
'I don't think we are close to any bottom'
Despite what was shaping up to be a slight relief rally on Friday, Wittmann agreed that the picture for stock markets globally could get worse before it gets better.
"I don't think we are close to any bottom in the overall indexes and we cannot compare the average downturns of the last 40 years, when we had basically a disinflationary trend since the [Paul] Volcker time," he said.
Volcker was chair of the U.S. Federal Reserve between 1979 and 1987, and enacted steep interest rate rises widely credited with ending high inflation that had persisted through the 1970s and early 1980s, though sending unemployment soaring to almost 11% in 1981.
"We have a real complex macro situation now, unhinged inflation rates, and if you just look at the fact in the U.S. market that we have the long Treasury below 3.5%, unemployment below 4%, inflation rates above 8% — real interest rates have hardly moved," Wittmann added.
"If you look at risk indicators like the volatility index, credit spreads, default rates, they're not even halfway gone where they should be in order to form a proper bear market bottom, so there's a lot of deleveraging still to go on."
Many loss-making technology stocks, "meme stocks" and cryptocurrencies have sold off sharply since central banks began their hawkish pivot to get a grip on inflation, but Wittmann said there is more to come for the broader market.
"A lot of the heat is being addressed right now, but the key indicator here I still think is high yield debt spreads and default rates, and they have simply not reached territory which is at any stage here interesting to invest in, so the pain will go on for quite a while."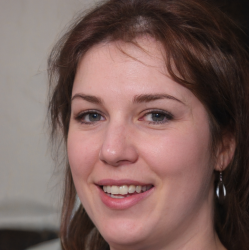 Latest posts by Sophie Tremblay
(see all)