Cosmetics giant Revlon files for Chapter 11 bankruptcy protection
Daniel Acker | Bloomberg | Getty Images
Cosmetics giant Revlon filed for Chapter 11 bankruptcy protection on Wednesday evening as it grappled with a cumbersome debt load and a snarled supply chain.
The company said it expects to receive $575 million in debtor-in-possession financing from its existing lender base, which will help to support its day-to-day operations.
The filing "will allow Revlon to offer our consumers the iconic products we have delivered for decades, while providing a clearer path for our future growth," Revlon President and Chief Executive Officer Debra Perelman said in a press release issued Thursday morning.
"Our challenging capital structure has limited our ability to navigate macro-economic issues in order to meet this demand," Perelman added.
Revlon's bankruptcy filing said the company is currently unable to timely fill almost one-third of customer demand for its products, due to an inability to source a "sufficient and regular supply of raw materials." Shipping components from China to the United States takes Revlon eight to 12 weeks and costs four times 2019 prices, it said.
Revlon is the first major consumer-facing business to file for bankruptcy protection in what has been a yearslong pause of distress in the retail sector. More than three dozen retailers filed for bankruptcy in 2020, marking an 11-year high, which experts say was an extensive and Covid pandemic-driven pull-forward of restructuring activity.
Through May 31, S&P Global Market Intelligence tracked 143 bankruptcies, across all industries, so far this year, which is the slowest pace since at least 2010. S&P only tracked three retail bankruptcy filings over the same period, the lowest count in at least 12 years, it said.
Now, however, as inflation rages, interest rates rise and consumers begin to pull back spending on discretionary items, experts predict more retail companies will be pressured to restructure. Particularly as many of these businesses grapple with ongoing supply chain challenges that have left them with the wrong inventories.
The nail polish and lipstick maker, which is controlled by billionaire Ron Perelman's MacAndrews & Forbes, listed assets and liabilities between $1 billion and $10 billion, according to a filing with the U.S. Bankruptcy Court for the Southern District of New York.
Revlon had long-term debt of $3.31 billion as of March 31, a securities filing shows. The company's market cap was nearly $123 million as of the close of trading Wednesday. Trading of Revlon shares was halted in Thursday's premarket session.
In late 2020, as stuck-at-home consumers dramatically curtailed their spending on beauty items, Revlon narrowly avoided bankruptcy when enough bondholders took part in its debt restructuring program. The company had warned in early November of that year that it may be forced to file for Chapter 11 protection.
Its sales of about $1.9 billion in 2020 were down 21% from 2019 levels. Though the business rebounded in 2021, Revlon's revenue is still below pre-pandemic levels.
Start-ups including Glossier, Kylie Jenner's Kylie Cosmetics and Rihanna's Fenty Beauty have also challenged Revlon as it vies for younger consumers' dollars.
Perelman's MacAndrews & Forbes acquired Revlon in a hostile takeover for about $1.8 billion in 1985. It went public 11 years later.
The business grew over the years through acquisitions, including of Coty's Cutex business and Elizabeth Arden. In addition to its namesake makeup banner, its portfolio also includes Almay, American Crew and Britney Spears Fragrances.
PJT Partners is acting as financial advisor to Revlon, and Alvarez & Marsal is acting as restructuring advisor.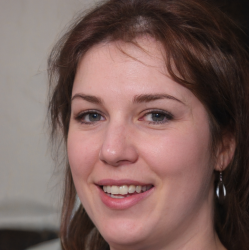 Latest posts by Sophie Tremblay
(see all)